Posted by
Webmaster
on Feb 23, 2015 in
EVDO Wireless Broadband
|
Comments Off

on What is Reliance Communications 3G / EVDO Mobile Data Strategy ?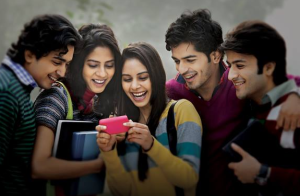 Reliance Communications has divided all the telecom circles in 3 categories – 3G metro, 3G circles and 3G dark circles (where RCom does not have 3G spectrum). RCom plans to use a combination of 3G and CDMA to penetrate the data users in 3G metros and circles according to the requirement of subscribers (for example dongle users will stay on CDMA, while smart-phone users will rather use 3G H+ Network).
The company intends to use CDMA in 3G dark circles, where RCom has not (more…)
Posted by
Webmaster
on Jun 11, 2014 in
Reliance Communications
|
Comments Off

on Reliance 3G joins hands with Aircel 3G Expands Footprint to 18 Circles
Reliance Communications 3G services has expanded footprint across the circles of Karnataka, Andhra Pradesh, Tamil Nadu, Kerala and UP-East from June-20th. Aircel is the 3G License Holder in all the 5 circles where Reliance has started providing connections. This is potentially due to the positive stance given by the DoT for Intra-Circle roaming arrangements for 3G Data Services. Reliace 3G is already available in Delhi, Mumbai, Kolkata, Punjab, Rajasthan, Madhya Pradesh, West Bengal, Himachal Pradesh, Bihar, Orissa, Assam, North East, Jammu & Kashmir.
Reliance 3G will now be available (more…)
Posted by
Webmaster
on Jul 18, 2013 in
Reliance 3G
|
Comments Off

on Reliance Communications Drops 3G Mobile Data Tariffs by 50%
Reliance Communications' Reliance 3G mobile just a while ago has informed us that their is across the board Drop in 3G mobile Data Tariffs signalling the beginning of the 3G data Tariff War. Reliance Mobile 3G Data Pack which costed Rs 250 for 1 GB of Data will not cost Rs 123. 2GB Data Pack will not Cost Rs 246 and 4GB Data Pack costs just Rs 492. The Data Tariff cuts are applicable to (more…)