Posted by
Webmaster
on Jun 10, 2013 in
Web 2.0
|
Comments Off

on Yahoo! CFO Upbeat on Culture Shift + Innovation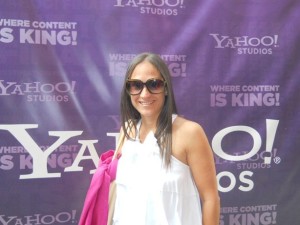 Yahoo! CFO Ken Goldman is Upbeat on the new the culture shift of the company, which is attracting a high caliber of employees and acquisition candidates. Recent product changes in the core business, and improvement in partner relationships are key positives to the company.
Yahoo's pace of innovation and velocity of product launches are much faster today and that Yahoo's strategy is to differentiate on content on Yahoo properties. Recent product initiatives have included: 1) a new home page, 2) mail makeover, 3) launch of the Yahoo weather app (which has received strong reviews), and 4) updated Flickr app.
Yahoo indicated that the recent $1.1bn Tumblr acquisition should add 300mn unique visitors to Yahoo (to get to 1bn total) and that Yahoo chose not to structure an earn-out agreement because it could have raised the acquisition cost.
Revenue growth is Yahoo's foremost priority, and to get there Yahoo is investing in properties and making acquisitions (mostly small companies for talent). Yahoo's relationships with Alibaba, Yahoo Japan and Softbank have improved over the last 6-9 months with all parties working together to find ways to collaborate on new opportunities. While Yahoo did not comment on the timing of the Alibaba IPO, Mr. Goldman suggested that there are mechanisms in place to ensure a fair valuation process for all parties.