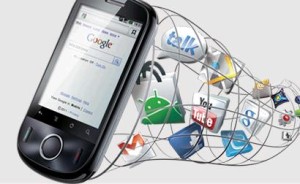 Tata DoCoMo disrupted the Indian Wireless Minutes Market with the introduction of Per Second Billing in 2009. Now they are all set to Disrupt the market with the Choice for Consumers to Price Ideos Android SmartPhone. The going price of the handset bundle on the 'We'll let you decide' contest page is currently at Rs. 4453 but you can goto Facebook and Set Your Price.
For the first time in India and maybe World, the Price of SmartPhone will be decided by Customers of the Wireless Carrier – Tata DoCoMo.
Features of Tata DoCoMo 3G Ideos Android SmartPhone as below
A capacitive touch screen, a wi-fi portable hotspot and a 3.2 MP camera. In addition, it has cool applications like Google Maps, Google Talk, YouTube and offers great connectivity with Bluetooth 2.1 and Micro USB slot.
Freebies – This has been bundled with Tata Docomo's tariff plan that gives the customer Unlimited internet + Rs. 222 talk-time, free for 6 months