Posted by
Webmaster
on Dec 2, 2012 in
Technology
|
Comments Off on TIBCO – Transition in Core Service Oriented Architecture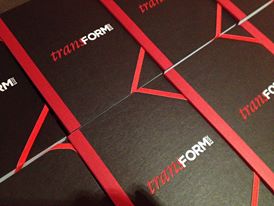 TIBCO is a leading provider of infrastructure and middleware software, with its origins in providing a real-time information bus or backbone that has enabled operations such as Wall Street trading floors to integrate systems and data to provide real-time flow of stock quotes and news items.
The company has significantly expanded its market opportunities by growing its stack of software technology to broaden the number of vertical markets that are addressed by the platform as well as adding layers of technology that enable it to expand beyond the IT department as the primary market to line-of-business managers who see the benefits for operational decision making.
As its traditional market has matured, management has shown good vision in repositioning the company to enhance growth and stay relevant in the infrastructure market. Much of this has been accomplished by the acquisition of complementary products that extend TIBCO's application integration platform to address integration of applications and data in the cloud, integration with big data and social media content, social networking in the enterprise and in-memory business analytics and the need for master data management to provide a consistent view of data that may be spread across the enterprise or the cloud in different and often redundant silos where the data has not been consistently maintained.
TIBCO is in transition as its core Services Oriented Architecture (SOA) business, accounting for nearly half of its revenues, has grown at only an estimated 4% on a trailing 12-month (TTM) basis while the other two newer segments have shown combined growth of about 29%.
We are optimistic about growth in the Spotfire product, which is becoming more prominent as a growth driver addressing big data (typically this would be machine data or web/social media related data) analysis and visualization with an in-memory architecture. We also highlight LogLogic, which drives data streams from big data devices like machine data to help in the predictive analytics process. So while the core applications integration business is more mature, there are other legs of the business that offer more growth potential.