Posted by
Webmaster
on Jul 15, 2013 in
Telecom Regulatory
|
Comments Off on Why India is a Failure in Telecom Technology compared to China ?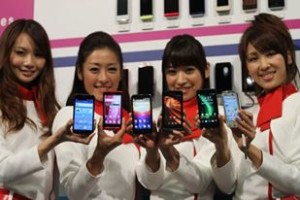 One of the foundations of our China Telecom Technology is the development / support of the domestic technology standards, and domestic telecom equipment vendors is the Chinese government's pre-eminent policy objective. This approach results no doubt in structural over-investment by the operators and lower returns on invested capital. The decisions to build three parallel national wireless networks based on three different standards and then deploy 4G TD before China Mobile's 3G TD network is loaded may make no economic sense but China has the long term vision to rely less on the Americas & Europe. The government's decision to delay the introduction of MNP confirms its desire to
support Chinese domestic technology standards.
The regulator's potential plan to require all three players to support TD LTE rather than FD-LTE (Frequency Division – Long Term Evolution) highlights our view that national service obligations outweigh minority shareholder concerns. The Chinese government plays a strong indirect role in influencing market structure and we believe it would like to see TD (both 3G and 4G) with the net add market share in the 35-40% range.
Compares this to India. Indian Policy Makers (Politicians) decisions have been no better than an illiterate Indian. Forget developing an indigenous technology with its Millions of Engineering Talent, the Corrupt Politicians were party to the Largest scam in a simple exercise of Wireless Spectrum Allocation.
India will definitely pay a higher price in the Long Term over its reliance on Americas & Europe for Wireless Gears, Equipment and Technology.