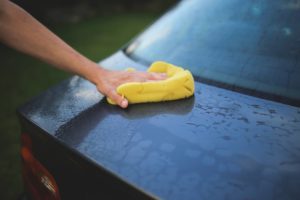 Amazon is continuing its push into the auto category, now into auto parts. More specifically, Amazon has reportedly struck first party supply contracts with some of the largest auto part manufacturers, including Robert Bosch, Federal-Mogul, Dorman Products, and Cardone Industries. We have seen Amazon grow and take share in many categories through its strategy of working to improve selection, SKU availability, and the amount of inventory sold first party and available for Prime same day, 1 day, and 2 day shipping.
If adopted, the Amazon Vehicles business and Garage functionality (and accompanying improving auto parts offering) would represent a new threat to eBay's auto parts business. This category is important to eBay (it made up 11% of total eBay core GMV) as it is one of the main categories where eBay is seeing early improved performance from Structured Data. Over the long-term, Amazon's efforts to get into the new and used car buying market are a threat to TRUE and its ability to grow its user base and auto transactions.
Auto parts in general is a small category online given the nature of purchases tend to be failure related and a growing proportion of sales are conducted by professionals (not consumers). We also believe auto parts retailer supply chains are highly equipped to manage this threat as inventory is located close to the customer and the last mile of delivery is already embedded in their models. Importantly, we do not believe this is an imminent threat for the auto parts retailers.