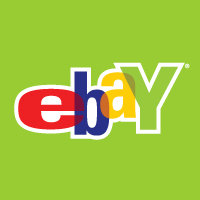 In 2003, eBay acquired what was at the time one of the leading e-commerce sites in China – EachNet – for $150mn. And in 2004, the company began a more aggressive push into the local market. eBay signed exclusive advertising rights with major portals Sina, Sohu, and Netease and reportedly spent $100mn to build out its operations in China. But, by the end of 2006, due primarily to competition (including free listings and other promotions by a few competitors), the company folded the eBay EachNet operation into a joint venture with Tom Online. Since then, Bay's focus in China has been on helping local sellers access eBay's network of buyers outside of China.
Since then eBay has spoken very little with investors about its presence in China. Recently, however, eBay disclosed that it boasts the largest eCommerce export business in China. Recent analysis supports the size and importance of China to eBay's business. A recent study showed that 25% of eBay's top 1000 sellers are China-based, second only to the U.K. at 29%.
In addition to its business of enabling domestic Chinese merchants to sell outside the country, in November 2012 eBay partnered with online Chinese fashion retailer Xiu.com to gain access to Xiu's local market expertise, service, logistics and consumer-facing e-commerce site, while eBay can leverage its cross-border seller network, fashion brand relationships, and certain technology capabilities. It's unclear how this partnership has developed or if it will play a role in eBay's future plans.
eBay's Plans for China – eBay management stated that a new partnership(s) could play a role in expanding its presence domestically in China, and we believe it's possible that such a partnership could include cooperation outside of China. Details matter, however, and much would depend on the partner and the structure of the arrangement. We note that eBay has a spotty track record of competing in the domestic Chinese market (EachNet), though management seemed both well aware of its previous mistakes and also optimistic (and determined) about new opportunities that have emerged in recent years to partner and grow in China