Posted by
Webmaster
on Oct 31, 2014 in
Technology
|
Comments Off on What Business is Nokia Focused after SmartPhone Spinoff ?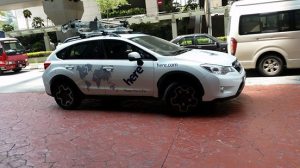 Post the sale of Nokia's Devices(Mobile & SmartPhone) business to Microsoft, Finnish-based Nokia is targeting network infrastructure (Networks), location / maps (HERE) and intellectual property monetisation / advanced technology development (Technologies).
Going forward the Networks business will represent c.85%-90% of sales and comprise two reporting segments – Mobile Broadband (mobile operator radio and core network hardware / software) and Global Services (network implementation, managed services, customer experience management etc). HERE will continue focus on location based services and is seeking to leverage its position as a key supplier to the automotive industry in the ever growing in-car infotainment space. Technologies will seek to monetise Nokia's patent portfolio (10,000 patent families) ranging from industry standard essential wireless patents to non-essential patents (touch screens, app stores and messaging).
The company is driven by new CEO Rajeev Suri who is taking an active role in reforming the HERE business similarly to the way he restructured NSN 3 years ago. The shutting down of the HERE consumer business – which consisted of yet another mapping app with doubtful revenue potential – looks to us like the streamlining business divesting that Suri did at NSN in 2012 and 2013 when we count he sold 8 different businesses. With NSN now tracking well, we believe Suri is now focused on maximizing value for HERE and is pruning the HERE business on the consumer side and focusing on the Automotive and Industrial / Enterprise segments of the business that appear more promising.