Posted by
Webmaster
on Oct 31, 2014 in
Technology
|
Comments Off

on What Business is Nokia Focused after SmartPhone Spinoff ?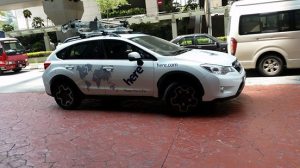 Post the sale of Nokia's Devices(Mobile & SmartPhone) business to Microsoft, Finnish-based Nokia is targeting network infrastructure (Networks), location / maps (HERE) and intellectual property monetisation / advanced technology development (Technologies).
Going forward the Networks business will represent c.85%-90% of sales and comprise two reporting segments – Mobile Broadband (mobile operator radio and core network hardware / software) and Global Services (network implementation, managed services, customer (more…)
Posted by
Webmaster
on May 10, 2013 in
3G News / Data
|
Comments Off

on Mobile Maps App Grow Faster – Solid Potential for Monetization
With the rapid adoption of smart phones, mobile map applications have become increasingly ubiquitous, and have quickly evolved from a simple utility app into a potential platform for mobile advertising and e-commerce.
The number of mobile map users has seen explosive growth in the past few years as: 1) maps have effectively grown to be a necessity for many mobile Internet users, and 2) most map apps are free of charge. According to iResearch's latest report, the user base of mobile maps and navigation services increased 62.2%.
Market participants are experimenting with two potential business models around mobile map apps, i.e. mobile ads and e-commerce. Mobile map's natural embrace of location awareness allows consumers to (more…)