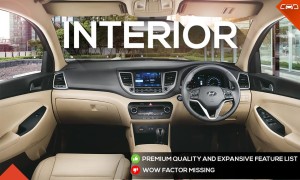 New car business accounts for 75% of the CarDekho's revenues currently. There are three revenue streams in this segment: 1> advertisements by OEMs; 2> Lead generation for dealers/OEMs – CarDekho generates leads for ~2,000 partner new-car dealers; and 3> technology solutions including lead management systems for OEMs/dealers, virtual reality and sales & marketing solutions. CarDekho has strong OEM relationships with Renault, Ford, Nissan & Datsun, Tata Motors, Honda and M&M for a portfolio of solutions.
The revenue from the used car business is relatively small, management expects this segment to become much bigger in the long term, implying higher growth opportunities. There are three revenue streams here as well: 1> classifieds – CarDekho allows only paid listings, 2> Financing – CarDekho facilitates insurance and loans for used cars. In this it actually pays the dealers for lead generation and earns commissions from the banks and insurance companies, 3> auctions of used cars.
M&A in the Auto Classified Business in India
The auto classified space in India has consolidated considerably over the last few years. CarDekho itself acquired gaadi.com in 2014 and zigwheels in 2015. On the other hand, its other major competitor CarTrade acquired carwale.com in 2015. Investors in CarTrade include Temasek, Tiger Global and Warburg Pincus. Management estimates that CarDekho and CarTrade together control 90% of the sector amongst the vertical players.
Management emphasized its focus on monetization and is targeting to double revenue in FY17 vs. 80% growth in FY16. Management indicated while the recently announced demonetization is likely to have short-term impact on both new and used car buyers, structurally the used car business is likely to take longer to return to steady state since it is more cash dependent.