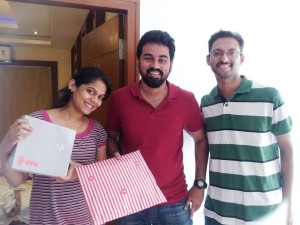 Analysis of recently reported 2015 financials of 22 unlisted e-commerce companies reveals some interesting trends: (1) these companies posted revenue growth of 191% yoy, with marketplaces leading the pack at 475% revenue growth (not GMV), (2) in most other categories (barring marketplaces), loss was magnified by high cash-burns from 1-2 players (for instance, housing.com in real estate). Several companies (general + real estate classified companies in particular) spent aggressively on advertising to gain traffic and market-share.
e-tailers is the only category where loss margin declined yoy (though loss in absolute terms increased meaningfully), all other categories such as classifieds, real estate portals, furniture retailers, restaurant listings / food delivery portals as well as travel portals posted higher yoy loss margins.
E-tail marketplaces (Flipkart, Amazon and Snapdeal) posted a combined revenue growth of 475% in FY2015 (we include only Flipkart Internet to calculate this figure), the highest revenue growth among the eight different e-commerce categories we tracked. Amazon and Snapdeal grew the fastest at ~500% yoy each.
We expect FY2016 losses for e-commerce companies to be higher than FY2015, as most companies invested aggressively in customer acquisition. However, with the pace of funding for both existing as well as new ventures tapering off over the past 2-3 months, we believe there could be more pressure on companies to focus on unit economics and discounts. This could result in two outcomes: (1) smaller companies incurring high cash-burns may shut down or get acquired, and (2) stronger focus on unit economics and viable business models may lead to emergence of one or two strong companies in each category.