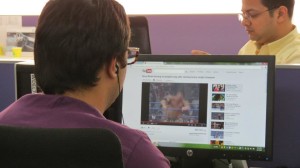 Funding environment for internet/e-commerce companies in India seems to be reviving after the lull in 2016. Boosted by a few large deals, PE/VC funding has reached US$6.7 bn in 2017 (till August), compared with US$2.3 bn in 2016 and US$5.4 bn in 2015. However, unlike 2015 when funding was more broad based, PE/VCs are now making concentrated bets in a few large companies in order to have stakes in eventual market leaders.
Large investors such as Softbank, Alibaba, Tencent and others have led relatively large funding rounds in e-commerce companies such as Flipkart, Paytm and Ola. This has led to a revival in the funding environment – internet/e-commerce companies raised funds worth US$6.7 bn in 2017 (till August), compared with US$2.3 bn in 2016.


Further, these investors have also provided part-exits to original shareholders, such as Tiger Global in the case of Flipkart. It is noteworthy that after its aggressive funding stance in 2015 when it participated in 28 funding rounds, Tiger took a big breather in 2016, when it participated in only four funding rounds (and two so far in 2017). Exits earned by PEs/VCs may induce some re-investments in the internet sector.
Fresh Customer & Vendor Acquisition
Incumbents which have raised high levels of funding may resort to fresh investments in customer acquisition in the form of higher advertising and marketing spends. Incumbents may also actively look at entering new verticals in a bid to acquire more use cases and customers. This is visible in the recent commentary from these companies: (1) Flipkart has publicly mentioned that cash burn is no longer a relevant metric to track in the backdrop of the recent fund-raise, (2) Zomato intends to follow a zero commissions policy for restaurants with high order runrates, and (3) Paytm Mall is claiming to spend Rs 5 bn as cashbacks during its upcoming festive sale.
As funding remains limited to larger companies, we believe consolidation may continue as: (1) lack of funds leads to a shutdown of smaller businesses unable to scale, and (2) stronger, well-funded companies acquire smaller rivals in order to gain market-share.