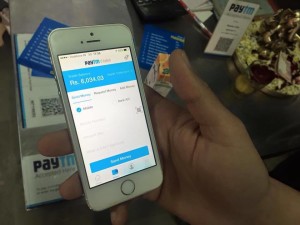 PayTM, Mobikwik and Freecharge (owned by Snapdeal) are the biggest independent online wallet companies in India with claimed registered wallets of 120mn/25mn and 20mn respectively. Apart from them some telecom companies (Vodafone, Airtel, Idea ) and banks (SBI, ICICI, HDFC etc.) have their own online wallet services. The online wallet was initially developed as a means of enabling mobile recharges for consumers, which was subsequently, expanded to PayTV and utility bill payment services.
Some of the wallets companies like PayTM, telco and banking wallets etc have received payment banking licenses from the country's central bank, which enables them to offer interest to consumers on the money deposited in their account. Since there was very little differentiation among the wallets, hence some of the companies have scaled back / closed down (Citrus, PayU) their wallet services. In India, the wallet companies have been successful, as they a) enable storing of money in a low banking penetration country b) solve the issue of payer's trust of the seller c) are able to acquire users at relatively low SACs (Subscriber Acquisition Cost).
Total Number of Mobile Payment Wallets in India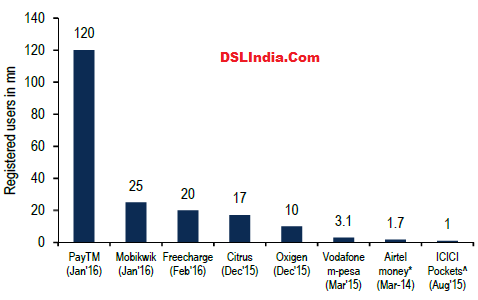 We estimate the value of mobile banking, estimated at just US$16bn today to rise 200x in 7 years to more than $3,000bn, forming 10% of the total payments in India v/s just 0.1% in FY15.