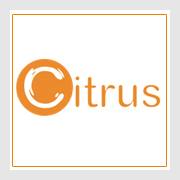 Citrus is building a 360-degree digital financial experience across transport (air, taxis, etc.), essential payments (utilities, taxes, insurance, etc.), discretionary payments (shopping, entertainment, etc.) and eventually to consumer credit and social transactions.
Payments have two components: merchants and consumers and the idea of Citrus is to own the transaction between the two of them. Citrus offers a complete payments stack: payment process, business layer and checkout.
Citrus now processes 0.5 mn transactions a day amounting to Rs10 bn in sales a month. FY2016 volume processed was US$1.6 bn. This makes them the second biggest company after Billdesk; they expect to be ahead of PayTM. They have raised US$25 mn only for this – and this is the mindset of an organization that gets the unit economics right.
As debit cards and mobile cards have increased, the nature of payments has changed. Mobile payments are now 60% of the transactions. Debit cards are now slightly ahead of credit cards in terms of payments. The 2FA has helped the consumer in gaining trust. Finding the right balance between security and convenience is key.


The evolving landscape of e-commerce in India has moved from inventory-led (2000s) to marketplace (around 2010) to hyperlocal marketplace (now) and will eventually move to C2C. This has changed the payments model adding more complexity at the backend but making it simpler for the customer.
Product Line and Vision of Citrus:
At Citrus, every 45 days they are creating a new product. Over time, every consumer will also become a merchant – there will be a long-tail of new businesses. The smallest of the sellers should find it easy to sell. On Quikr, you can just send money via a chat. You can launch a new product on Facebook, where there will be a buy button for products. Predictive recommendation engine, tap and pay solutions using beacon, open invoice/consumer scoring, social commerce/contextual payments and P2P payments.
The future of consumer payments (1) consumer will want to get recognized instantly and (2) will want unique experience have created a tokenized wallet such that the consumer is recognized by the device from which s/he comes in. Citrus knows the customer and his/her profile and can offer a consumer convenience of offering them the ability to pay when able. This is not a consumer credit story but an open invoice.