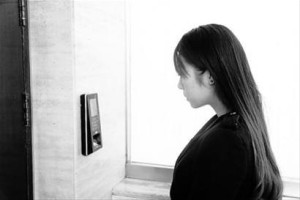 We'd like to enlighten Entrepreneurs in India about the traction in the Chinese Internet Finance market and weigh their business strategies as many have achieved over 300% YoY growth in the latest quarter/month. This is as a result of (1) rising demand from younger generation of consumers, who are more receptive to purchasing with credit, (2) better designed product catering to specific usage scenario, and (3) improved system robustness, data integration and internal operation process to serve the volume pick up.
WeBank, founded in late 2014, is the first private internet bank in China. Company faces challenges from consumers. Tencent owns a 30% stake in WeBank. Weilidai Micro Loan – product was specially designed to optimise customer experience with an effective risk control system, based on multidimensional user data. The solid model enables continuous decreasing marginal cost and contribution to revenue.
Yirendai is China's leading online consumer finance marketplace connecting investors and individual borrowers – P2P Lending. It was established by CreditEase in 2012. Leveraging extensive experience of CreditEase, Yirendai is able to provide effective solution to address largely underserved investor and individual borrower demands in China. Yirendai is strategically focused on prime borrowers, comprising of credit card holders with salary income, as members of this group tend to be more creditworthy and more receptive to internet finance solutions.


Yixin Capital is the subsidiary of Bitauto, operating as an online platform for automotive
financing. In January 2015, Tencent and JD.com invested US$150 mn and US$100 mn into this entity, respectively. Yixin aims to provide one-stop auto finance solutions to customers, leveraging its broad dealer networks and cooperation with various auto finance institutions. It also provides new car and second car loan products as well as collateral loans. Yixin claims to have a national network of 20,000+ dealers, which generates massive vehicle and user information.
ZhongAn is China's first online-only insurer, jointly launched by Alibaba's financial affiliate Ant Financial, Tencent and Ping An. Founded in 2013, ZhongAn is a truly digital insurer that sells all its products online, along with handling claims. ZhongAn offers a wide-range of online insurance services to the Chinese market, catering to all socio–economic groups, with a major focus on travel, accident and health.
Shanghai Lujiazui International Financial Asset Exchange ("Lufax" for short) is an online internet finance marketplace in China Lufax, was incorporated in September, 2011 in Shanghai, with the support of Shanghai's Municipal Government, and has grown into China's largest internet finance company in less than four years. Lufax has obtained leader position in both wealth management and consumer financing sector.
58 Finance is the internet finance service arm under 58.com, focusing on providing financial services and products to 58's merchants and customers. 58 Finance closely works with merchants to develop customised internet finance solutions such as supply chain finance, enterprise credit scoring, small-micro loans, ABS, Equity crowdfunding, etc. For individual customers, 58 Finance also provides consumer financing, insurance brokerage, wealth management, online payment, etc
Paipaidai was founded in June 2007 as one of the earliest P2P financial service companies in China. Paipaidai has a total of 2,000 employees nationwide. 50% of them belong to the manual service team. High quality service helps reduce the negative effect generating from non-standardised products and contribute to the final
customer conversions. Besides, the users are mainly blue collars from tier-three or tier-four cities, who have limited understanding about financial products. High quality service can reduce information asymmetry.
Stay tuned for Coverage on More Companies operating in the Mobile / Internet Sector of China.