Posted by
Webmaster
on Jun 28, 2016 in
Technology
|
Comments Off on Leading Lenders in China Internet Finance – Part 2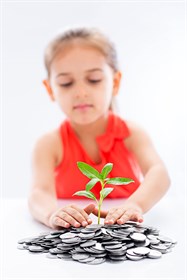 The China Internet Finance market (Part -1) has taken off in a big way due to favorable Government Policies to push the country ahead of the United States. We continue our coverage on the same.
Paipaidaiwas founded in June 2007 as one of the earliest P2P financial service companies in China. It operates under online processes and focuses on P2P small amount loan business. Paipaidai has a total of 2,000 employees nationwide. 50% of them belong to the manual service team. High quality service helps reduce the negative effect generating from non-standardised products and contribute to the final customer conversions. Besides, the users are mainly blue collars from tier-three or tier-four cities, who have limited understanding about financial products. The platform is able to conduct identity authentication after customers have explicit demand of loans. Under this process, users will find it smooth and simplified before making a final decision.
JIMU is a leading domestic financial technology company launched in August 2013. It focuses on middle-class user group, providing comprehensive wealth management service and consuming finance products. JIMU concentrates on providing a range of products which serves small customers under diversified scenarios. This process depends greatly on advanced financial technologies. The platform has 20,000-30,000 new users each day. Each customer's application can be processed in under five minutes. JIMU built a similar score system to evaluate each customer's credit. However, their scoring indices are more intricate and rely on auto-computing.


Fenqile is one of the largest consumer financing platforms targeting university students and young people. As a one-stop shopping platform for e-commerce and finance, it is very attractive to young users with limited disposable income. Its business model highly depends on purchasing goods from the e-commerce platform. Due to a broad product offering and a convenient purchase process, user order frequency is quite high, ~6 times per year on an average. Fenqile accumulates information of students' consumption behavior during their college year, and it has the advantage to keep data tracking and provide subsequent high-quality services after graduation.
9F mobile finance platform mainly serves users after 80s and 90s. Its mobile ecosystem can provide consumer finance services and comprehensive personal wealth management services. The platform in total has accumulated 28 million registered users and 12 million credit users, generated by unique fans marketing channels. Multidimensional user data covers identity characteristics, behavioral preference, contractual capacity, social relations and credit history.
Tuniu is an leading online leisure travel platform that offers a large selection of packaged tours, and Tuniu Finance is the internet finance arm under Tuniu to provide customers with various travel-focused financial products and services, Tuniu decided to extend its business into finance, which belongs to high per customer price area. It aims at taking advantage of the huge amount of cash flow generating from travel business, and using financial business line to realise monetisation.
We hope to see some Out of the Box business Ideas like that in China being implemented in India. Should you have further questions on Business Strategy, please feel free to touch base with us.