Posted by
Webmaster
on Jan 8, 2015 in
Technology
|
Comments Off on Tencent Launches China's First Online Only Bank – WeBank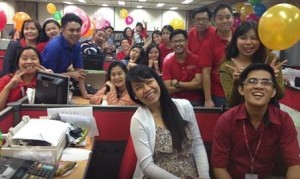 At a time when Corrupt Congress led Government in India was planning a step backwards to launch Banks on the basis of Sex, Caste Creed and Color, our neighbor China swiftly moved to regulate Online Only banks. Tencent, for instance, launched China's first online private bank (WeBank) in a ceremony in Shenzhen on 4 Jan 2015. WeBank, which is fully internet-based with no physical branches in China, offers small loans of less than RMB1m to small- and medium-sized businesses (SMBs). Chinese premier Li Keqiang enabled WeBank's first loan during the ceremony, extending RMB35,000 of credit to a truck driver. Full operations are expected to begin in April.
Alibaba affiliate Ant Financial also received one of five similar online private banking licenses issued in Oct 2014. We expect it to follow WeBank's lead shortly. With much of modern daily life shifting online, including communication, commerce and entertainment, we believe the more services China's dominant internet companies can offer, the more they are able to lock consumers into their ecosystems and drive incremental usage of their products.
Role of Internet Finance for Individuals
China's central bank issued a notice allowing personal credit reporting and scoring business to commercial institutions. We envision the big data (records of online shopping, online payments, taxi hailing, etc) generated by internet companies such as Tencent and Ant Financial deeply enriching the existing personal credit system. On the other hand, licensees are likely to gain increasing access to China's core credit data, including the central bank credit system as well as information on personal taxation, housing, even public utility records. We expect these growing forms of connectivity to help these internet companies to build a more solid foundation to roll out their internet finance-related products and more importantly, lower their potential risk in offering on-line financial services.