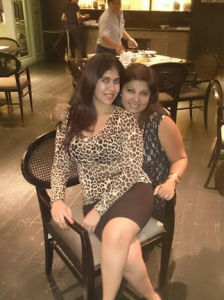 Zomato has finalized to acquire Urbanspoon, a local restaurant guide that provides reviews from experts in the US. Urbanspoon provides information on restaurants throughout the United States, Canada, Ireland, the United Kingdom, Australia and New Zealand, and is an operating business of IAC. IAC is a leading media and Internet company that owns more than 20 operating businesses comprising over 150 brands and products. The acquisition size is estimated at ~US$60m and funding will be done through its recent fund raising.
Zomato has 331,000 restaurants listed in 19 countries and has a team of over 750 people. As per Zomato, Urbanspoon has been a dominant player in the US, Canada and Australia for years, and has rich local restaurant content. This acquisition provides an entry point into some key markets like US and Australia and establishes a presence to compete with leaders like Yelp, in our view.
Zomato recently raised total funding of Rs3.7bn (~US$60m), of which 50% was contributed by Info Edge as they maintained their stake in Zomato at ~50%. Zomato has spent most of its last round of funding on the acquisition of Urbanspoon. We believe Zomato remains in investment mode and could continue to need further rounds of capital raising. This would mean that Info Edge may need to continue to put further investments in Zomato.
Zomato and Urbanspoon: Key comparisons


Info Edge derives ~20% of its market cap from Zomato. While such acquisitions could bolster Zomato's growth / visibility which could be positive for Info Edge as well, it could also mean a drain on its overall cash balance, thus limiting its ability to make new investments. InfoEdge's Naukri will continue its dominance as India's GDP rises, while 99Acres is facing stiff competition from Housing.Com and MagicBricks.