Posted by
Webmaster
on Jan 16, 2015 in
Web 2.0
|
Comments Off

on What Does Zomato's Acquisition of UrbanSpoon Mean to InfoEdge ?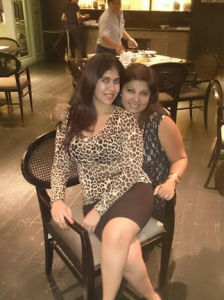 Zomato has finalized to acquire Urbanspoon, a local restaurant guide that provides reviews from experts in the US. Urbanspoon provides information on restaurants throughout the United States, Canada, Ireland, the United Kingdom, Australia and New Zealand, and is an operating business of IAC. IAC is a leading media and Internet company that owns more than 20 operating businesses comprising over 150 brands and products. The acquisition size is estimated at ~US$60m and funding will be done through its recent fund raising.
Zomato has 331,000 restaurants listed in 19 countries and has a team of over 750 people. As per Zomato, Urbanspoon has been a dominant player in the US, Canada and Australia for years, and has rich local restaurant content. This acquisition provides an entry point into some key markets like US and Australia and establishes a presence to (more…)
Posted by
Webmaster
on Jun 26, 2013 in
Web 2.0
|
Comments Off

on Peek Into Infoedge Investee Companies – Zomato, MeritNation, MyDala
Infoedge has invested a total of Rs2.8 bn, in nine Internet start-ups since listing in 2007. Of these, detailed financials for two companies, namely Zomato and Meritnation. Management views these as high risk-high return investments. It believes the benefits derived from even one success story could completely outweigh the losses on others. Further, it believes these are necessary to keep attracting people with new ideas and to stay ahead of the competition.
The largest investee companies, namely Zomato and Meritnation, appear well-funded for now. Both of these are tiny compared to international comparable. They are seeing strong (more…)