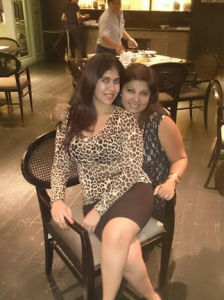 Internet Food Delivery App Zomato posted solid revenue growth of 200% yoy in FY2019, a marked acceleration from the 33% revenue growth posted in FY2018. This was driven by the expeditious 310% revenue growth in the delivery segment, which saw a rapid scale-up of orders, from a monthly run-rate of 5 mn orders in March 2018 to 33 mn orders in March 2019. Revenues will likely grow at a strong clip in FY2020 also – compared to US$206 mn of revenues posted in FY2019, Zomato is already at a US$350 mn annualized revenue run-rate currently.
Zomato's costs shot up by 525% yoy, higher than its revenue growth. We believe this was primarily on account of substantially higher marketing spends (customer acquisition and discounts). This should, however, be viewed over a customers' lifetime value, which would be significantly higher than one year. Some of these investments were also towards expansion in new cities – Zomato is now present in 200 cities, compared to Swiggy's 120.
Important Metrics of Zomato
The last Mile Cost Per Delivery is Rs 65 while the Revenue is just Rs 40 for the company resulting in a loss of Rs 25 per order. The company delivers 1 order per ride in 50 minutes Average.
Competition in the food delivery space remains intense, with both Zomato and Swiggy vying to garner new customers and reach new cities. Even though rivals such as Foodpanda and Uber Eats seem to have scaled back operations, further scale-up by Zomato will require more investments. Overall, we believe the delivery market can scale-up meaningfully in the next 3-4 years, driven by delivery infrastructure, changes in eating habits, and availability of better quality food