Posted by
Webmaster
on Jun 28, 2013 in
Technology
|
Comments Off on e-Records in India – Citizens Rights, Judicial System etc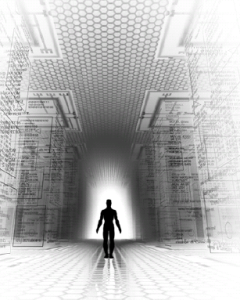 In continuation of your Three Part Post on e-Governance in India [Read First Part – Digital offices in India] Today we'll see which Citizen Services have gone digital in India.
The first aspect of digitization is the coming online of the Indian identity. The most visible face of this is the Unique Identity (UID) Aadhar Card that is being rolled out across India. As we will note in the next chapter, most Indians are expected to have their IDs online and bio-metrically recorded by the end of FY2014. However, even before the UID came into existence, Indians have looked up to their Government to provide them with documents of identity. UID can and will eventually provide the link to the various identities that Indians carry. If the databases of various departments speak with each other, they can create a comprehensive profile of every Indian.
In many states, the local state government provides basic infrastructure facilities like water and electricity and hence records of such bills indicate not just the amounts due but the existence and residence of a person.
E-records of your property rights
The Department of Land Records, Ministry of Rural Development, has released a draft version of the Land Titling Bill, which seeks to provide the establishment, administration and management of a system of conclusive property titles through electronic registration of immovable properties. It provides for a mechanism to invite objections and for the resolution of disputes through special tribunals. We note that currently ~80% of disputes before high courts are "civil" (as opposed to "criminal") with most of them having roots in land disputes.

BJP Govt Initiated Karnataka's Bhoomi model a success; many other states digitize land records
Bhoomi, Karnataka's digitization initiative, has computerized 20 mn records of land ownership of 6.7 mn farmers in the state. A printed copy of the Record of Rights, Tenancy and Crops (RTC) can be obtained online by providing the name of the owner or plot number at computerized land-record kiosks in 177 taluk offices, for a fee of Rs 15. Requests are handled strictly on a first-come-first-served basis, eliminating preferential treatment and discretionary powers of civil servants & corrupt politicians. A recent update by the Bhoomi team indicates 150 mn Bhoomi transactions took place where farmers picked up their title deeds and registered changes.
The Following Chart shows how Various state governments are progressing briskly towards land-records digitization
Linking land records with registration (of both sale and mortgages) will help to ensure that the land records remain updated and the city or state does not lose revenue associated with such a sale or mortgage (typically, stamp duties account for a large proportion of a city's/state's revenue). Earlier studies (McKinsey report on urbanization in India) indicated that property taxes, properly implemented, can help cities to raise US$15 bn a year
Right to Services – Guaranteed Services Goes online in Karnataka
The BJP Government may have been involved in the Mining Scam, but what they implemented during the height of the Anna Hazare's Anti Corruption Movement is simply commendable. BJP legislated Karnataka Guaranteed Services Act – Sakala which Guarantees the Maximum Time for simple tasks such as Birth Certificate, Land Records, Housing Permission etc and the entire service is based on ticketing System Online.
Financial Assets in Digital Format
Indian stock exchanges and depository participants run one of the largest dematerialized trading platforms in the world. Banks are prioritizing their digital banking through the internet and mobile phones. Insurance companies sell quite a few plans online with the internet becoming one of the fastest growing channels for selling "term" and general (car and travel) insurance products. Mutual funds offer to buy and sell units online without commissions. Even the Government-run Employees Provident Fund Organization has a portal that shows updated balances in accounts of employees.
E-records of your fights: Judicial records
Indian courts (especially the Supreme Court of India and the high courts) are significantly digitized. This means (1) the filing of cases and basic cross-checking of facts, (2) the "cause lists" (the schedule of when cases will be heard, in what order and in which court), (3) the status of pending cases and (4) judgments in concluded cases are all now available online.
Eventually the various segments of the Government will start 'talking' to each other digitally – while that will help to profile Indians better, there are valid concerns regarding the benefit that such profiling may offer. Success stories, which indicate the potential of revenue generation for the Government, will prod digitization along.
In the final part of this series of article, we'll cover e-Tax and e-Cash Transfers eliminating middle men bribes.