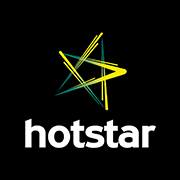 OTT Mobile Apps have been gaining ground for some niche offering. Unlike YouTube having most of its content unlicensed and pirated, OTT Apps have 100% Licensed and Authentic Content to offer for the Indian consumer. Hotstar, Sony LIV etc are the leading OTT Convergence Apps in India.
OTT platforms are able to differentiate themselves by providing one or all of the below services, including,
Live TV and catch up TV, which give users flexibility to view TV content on their mobile handsets. Star was able to aggressively push Hotstar as it has digital rights for the IPL. As per our channel checks, nearly half of Hotstar's views are cricketing events, implying that the same has strong pull and is able to attract users to the platform.
On-demand movies, fiction and non-fiction content: This is common across most platforms. The key differentiator is exclusive content launch on a particular platform. Our industry discussions reveal that Amazon Prime has been aggressive acquiring content for its big bang launch by Diwali 2016.
Broadcasters are attempting this as they are keen on finding the sweet spot of recurring content consumption on mobile handsets. 21st Century Fox (Star's parent) views OTT consumption as a significant tool to enhance viewer
engagement. The company also believes that broadcasters stand to benefit significantly as content consumption increases. Currently active users of Hotstar access it for 30-40 minutes/session.
Live sporting action telecast by Hotstar, which was able to get the company a sizeable user base. Starting off as an AVoD platform, Hotstar also launched its SVoD service. Hotstar also has a deal with HBO for hosting its content online. HBOs content (such as Game of Thrones) along with other premium English language content of Star is behind Hostar's paywall (accessible at Rs199/mo).
Reliance Jio also has a vast content repository as well as a sizeable (>200) number of live television channels. The company is bundling its offering with mobile handsets and free data (4G data). Thus, unlike telcos, Jio is selling entertainment /content while also offering telecom services.