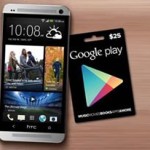 HTC is caught on the wrong foot due to the decelerating growth of the high-end smartphone market and HTC's weak position in the mid-low-end market. HTC is still facing structural challenges from smartphone demand polarization and commodization. Competition could be more intense when high-end makers put more emphasis on mid/low-end products, and low-end makers seek for product upgrades.
HTC's over-concentration on the new One model (other models are weaker than expected in terms of shipments) could cause high earnings risk for HTC. Now we believe that the risk could come earlier than expected as – high-end smartphone growth is decelerating recently, which will put HTC in a weak position as its product mix highly concentrates on the high-priced new One model.
In H2 – 2013F, we believe that HTC will launch a One mini model (M4, mid-range phone) coming in late-3Q13F, and a higher-end T6 and refreshed Butterfly model in 4Q13F, but we think the impact of these new phones will not be big as the pricing of One mini may not be very low given the specs (metal casing and ultrapixel camera) and high-end models may only be available in select regions or countries.
Challenges for 2014F, in our view, are – an effective way to address the lower-end smartphone market is still missing, differentiation on high-end will be more difficult and, maybe, marginal, not guaranteeing good sales.