Posted by
Webmaster
on Sep 5, 2013 in
Idea 3G
|
Comments Off on Idea 3G Data Usage Per BTS Exceeds 120 GB / Month + Bid for 900MHz EGSM Band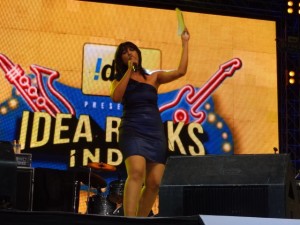 Idea's 3G network usage at 122 GB per BTS per month [Includes Total Traffic of Intra-Circle Arrangements as well] in 1Q is less than 10% currently; each 3G BTS deployed in heavy traffic area can be potentially upgraded to exceed capacity throughput of 3,000 GB per month. To drive greater 3G penetration, customer education (about benefits of mobile data, apps) and cheaper smartphones are more important that lower data pricing per se, according to Idea CEO Himanshu Kapania.
He further said that 3G data business may be unviable at current pricing (Rs280 per GB realized in 1Q), and the rates offered by RCOM (Rs125 per GB) are unsustainable. While 3G is an overlay on existing 2G networks and has fairly low incremental costs currently (since loading on existing cell sites, lower rentals and sharing of energy costs and other infra), mobile data economics should also be analyzed on a stand-alone basis, through proper allocation of costs; such an approach would become more relevant in the long-term, given the potential of mobile data to cannibalize voice revenues.
Idea CEO re-iterated that the company is fairly RoI-focused and would not over-bid for spectrum, especially in any 900MHz auction. Besides, unlike the situation in 2010 at the time of 3G auction, now there is better visibility on other types of spectrum [in 1800MHz and 700MHz bands]. Company may look at 3G spectrum made available through creation of the EGSM band 880-890MHz paired with 925-935MHz.