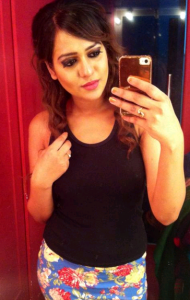 The Apple iPhone 5C is essentially the iPhone 5 but with plastic casing in multiple colors—it's really not 2 new phones. It is priced at $99 for the 16GB WITH A 2-YEAR CONTRACT, the same price the iPhone4S was lowered to last year when the iPhone 5 was released. From this, one might conclude that the 5C is a way for them to be able to discount the 5 with reduced cost. On the Apple website, the 5C is priced at $549, typical pricing from Apple but well above our prior estimate. It is worth noting that the iPhone 5C supports more LTE bands than any other phone in the world, suggesting it will support TD-LTE. While China Mobile was not announced today, it will likely come in future.
Apple iPhone 5S was very much as expected, including a fingerprint reader aimed at passcodes, better camera, new processor. No mention of mobile wallet was made. The 5S is priced along Apple's normal pricing scheme. Incidentally, the new processor is a 64-bit chip ARM chip—one of the first 64-bit ARM chips available. There was no 128GB 5S as some had expected. What surprised us is the new M7 chip which includes accelerometer, gyroscope, compass and motion sensing in one chip.
Fingerprinting identification to unlock phone is not a new idea in smart phones (was used on Moto Atrix 4G phone). But we do think Apple's fingerprint functions could improve user experience. According to Apple's management team, Touch ID can read deeper (sub-epidermal skin layers) fingerprint and can read 360 degrees. We believe Apple's current "Area" sensor can improve the previous "Swipe" type sensor bad user experience. Besides unlocking the phone, consumer can authorize purchases in iTunes, the App Store, or in iBooks by this device.
Touch ID hardware won't be opened to developers initially. As to whether that functionality will be arriving in the future, Apple's not ready to say just yet. We can understand because of security reasons; third-party organization APP using this data could take longer to happen. If fingerprint function becomes a major success in iPhone 5S, then we believe it could be adopted on the wider Apple product portfolio.

Apple announced new cases for each phone. If one were to assume Apple profits $25 per case, then the margins for the combined case and phone go up 1.5% or so. In neither phone did we see 802.11AC, next generation Wifi, a bit of a surprise.
The Following Chart Shows the iPhone and iPad Launch History with Features & Pricing in the United States from 2007 till date