Posted by
Webmaster
on Sep 12, 2013 in
4G LTE Broadband
|
Comments Off

on iPhone 5C / 5S Support all 5 Modes of Mobile Networks in China
The MIIT website posted TD-LTE network access licenses for iPhone 5S and iPhone 5C this morning. This indicates China Mobile will very likely sell such iPhones in near future. The potential launch of iPhone will help CM retain high-end users, and improve its LTE branding.
iPhone 5C / 5S compatible for 5 Mobile Network Modes
iPhone 5S and iPhone 5C each has two models that received TD-LTE network access licenses in China, supporting either three modes (TD-LTE/ TD-SCDMA / GSM) or five modes (more…)
Posted by
Webmaster
on Sep 12, 2013 in
SmartPhones Tablets
|
Comments Off

on iPhone 5C TD-LTE 4G Support, iPhone 5S Continues Innovation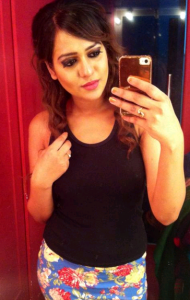 The Apple iPhone 5C is essentially the iPhone 5 but with plastic casing in multiple colors—it's really not 2 new phones. It is priced at $99 for the 16GB WITH A 2-YEAR CONTRACT, the same price the iPhone4S was lowered to last year when the iPhone 5 was released. From this, one might conclude that the 5C is a way for them to be able to discount the 5 with reduced cost. On the Apple website, the 5C is priced at $549, typical pricing from Apple but well above our prior estimate. It is worth noting that the iPhone 5C supports more LTE bands than any other phone in the world, suggesting it will support TD-LTE. While China Mobile was not announced today, it will likely come in future.
Apple iPhone 5S was very much as expected, including a fingerprint reader aimed at passcodes, better camera, new processor. No mention of mobile wallet was made. The 5S is priced along (more…)