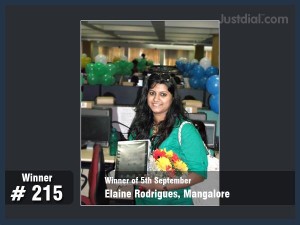 Justdial is exploring various areas for users to offer to sell as well as buy, goods and services through it's website. As a first step in this direction JDL is in process of developing a car listings website in which users can search and rate car models being offered for sale, list their cars for sale and receive price quotes from vendors of both new and used cars.
Enabling Transactions
In collaboration with service providers and vendors, JDL is in the process of developing the ability for users to complete a number of bookings and purchases which are integrated in the search results from company's website.
Mobile apps
JDL intends to keep up with the latest in mobile Internet technology to provide search services. Its users can use mobile phones which have wireless application protocol, or WAP, to search our database.
Quick Quotes
JDL is intended to provide it's prospective buyers with a price quote from multiple vendors which will be available 24*7 and updated regularly through mail & messages.