Posted by
Webmaster
on Sep 11, 2014 in
Reliance Jio Infocomm
|
Comments Off on How Can Reliance Jio Disrupt Indian Mobile / Wireless Market ?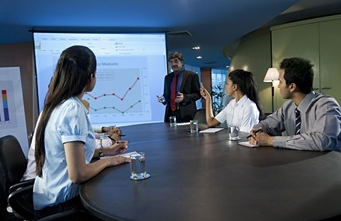 We Probably have the highest coverage on Reliance Jio Infocomm in the public domain analyzing each and every move the company makes openly. In the absence of any clear road map being portrayed by the Ambani's team to Public / Shareholders; we try to address three main issues on the Disruption in Indian Wireless by the launch of Reliance Jio Infocomm.
Does Reliance Jio intent to disrupt the Telecom space in India which is stabilizing after the 2G Spectrum Scam – The honest answer is we do not know.
What is Reliance Jio's Ability to Disrupt the Telecommunications Market in India ?
R-Jio is supported by Cash Rich Reliance Industries. As long as the parent company keeps supporting, disruption can happen even with negative cash flow. None other than Mukesh Ambani knows until what point the life support exists for R-Jio from the parent.


What we feel R-Jio will do is adopt a dual-disruptive strategy of service disruption (driven by superior quality networks, which would entail heavy capex) and price disruption (which would entail heavy operating cash losses for a few years) at the same time? Heavy capex results in a large balance sheet, which demands large operating profits for a reasonable return. A volume-centric business plan to deliver the requisite operating profits can fail miserably if the incumbents respond and the desired volume levels not come through. Each of the current set of challengers is a case study on this aspect.
Does R-Jio has the Need to Disrupt ?
It is difficult to gain share in a mature market without disruption; price-disruption-centric business strategies have had a pathetic success rate [Uninor, Tata DoCoMo, etc]
Service Disruption Strategy – India is still a supply-constrained market on reliable, consistent, value-for-money hi-speed data. What we do believe is that a service disruption-strategy would need to have an immediate impact on the market; if the impact is slow and gradual, incumbents [Airtel, Vodafone, Idea] get time to adopt. We expect the impact of LTE as a disruptive service offering to be slow and gradual as discussed earlier.
In the next article, we shall analyze the disruptive entry price points of Reliance Jio Infocom's Mobile Broadband Data Services.