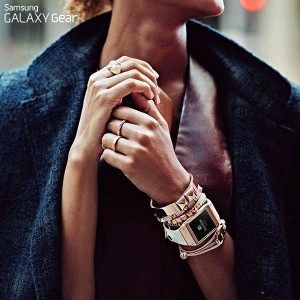 We attended the Samsung Electronics top management conference call in which they highlighted long-term vision and growth strategies to achieve a 2020E $400bn revenue (from $211bn in 13E) target at the analyst day event. In addition to continuous outgrowth with differentiated profitability in existing core-businesses like smartphone, TV, semiconductor and display panels, management seeks growth opportunities in new business areas like appliances, multimedia services, smart home / enterprise solutions and medical devices through seamless investment in R&D, HR and even open innovation/ acquisitions.
Samsung sees better growth opportunities in the high-end smartphone market through 4G LTE/5G network upgrades, management's target is to achieve a No.1 position (No.2 with 18% market share in 1H13) in the tablet market. While Samsung sees a paradigm shift in the consolidated mobile era, it targets more stable/steady growth with sustained technology leadership (<2xnm DRAM, multi-bit 3D V-nand) in the memory industry , in line with our multi-year memory bull market view. Samsung LSI was also very confident for growth opportunities on the back of 14/10nm FinFET/TSV (Through Silicon Via) technology leadership, which should enhance its own mobile AP.
Samsung Electronics shares should be significantly re rated if Samsung proves it can show consistent positive earnings growth in the mobile division, with resilient smartphone, profitable tablet growth and new areas (content and wearable smart devices), and does not experience, as some fear, drastic margin erosion. and our own forecast of modest decline.