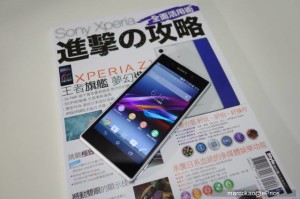 Sony Mobile (SOMC) president and CEO Kunimasa Suzuki made a strong appeal for the Z1 as a flagship model that crystallizes Sony's collective strengths.
Sony is already negotiating handset agreements for the Z1 with nearly all of the world's major cellular carriers (including in China and the US). Market share is already at or near 10% in most countries/regions other than North America and China (including Japan, Taiwan, Singapore, Hong Kong and other advanced Asian markets along with major countries in western Europe). Sony expects network usage among Z1 purchasers with network access to be on par with that for Apple's iTunes.
What's Special about Sony Z1 Camera?
Sony's focus is primarily on the camera, which features a 20-megapixel, 1/2.3-inch Exmore RS image sensor along with a G lens and Bionz image processor. This shows the Z1 leveraging resources from Sony's camera business. The Z1 also has a fresh set of camera apps that includes such interesting-looking offerings as Time Shift, AR effect, and Social live.
The display is a 5-inch full-HD LCD with smartphone versions of Sony's proprietary Triluminos and X-Reality image processing technologies. This reflects cooperation from the TV division. The Z1's network services meanwhile reflect cooperation from the likes of Sony Computer Entertainment (SCE), Sony Network Entertainment (SNE), Sony Pictures Entertainment (SPE), and Sony Music Entertainment (SME).