Posted by
Webmaster
on Sep 27, 2013 in
4G LTE Broadband
|
Comments Off on 4G LTE Full deployment Vs Hot-zone deployment – Aircel, Tikona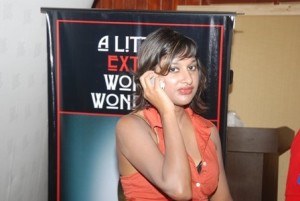 So Far Airtel is the only operator which has launched 4G-LTE Data Services in India. Tikona and Aircel are in a dilemma on what approach they want to take for their 4G LTE Deployments. Here are the two options before the operator – either full deployment or hot-zone deployment. Full deployment means availability of 4G network over the entire city/town whereas hot zone deployment could be done by providing a 4G network in key zones of a city. Operators would have to choose the trade off between higher capex and shorter reach, based on potential demand in each service area.
What are the Challenges in Full City 4G LTE Deployment ?
Full deployment would provide seamless 4G coverage, which can be used for providing services that (a) compete with existing CDMA based EVDO dongles and to the (b) fresh tablet/Ipad market. The capex involved in providing full coverage is very high as all multimode BTS need to be upgraded to 4G whereas new 4G BTS need to be installed on towers which currently have single mode BTS. Generating return on investments from Category 'B' and 'C' service areas would be a challenge as demand for data services is typically lower in non-metro areas.
What are the Challenges for Challenges for Hot-zone deployment ?
If operators choose to provide hot-zone deployment, they would have to capture the existing FWT market. They cannot provide full mobility services due to lack of coverage and hence cannot compete in the dongle/tablet markets.
Operators such as Airtel and Aircel can still choose to employ hot-zone deployment, as their customers have the option to access internet via their 2G/3G networks in areas where 4G services are not available. However, 4G customers of Reliance Jio Infocomm, Tikona and Augere do not have the fall back option and hence their dongle/tablet services would be interrupted if the company chooses hot-zone deployment