Posted by
Webmaster
on Sep 28, 2013 in
Reliance Jio Infocomm
|
Comments Off on Challenges Galore for Reliance Jo Infocomm 4G LTE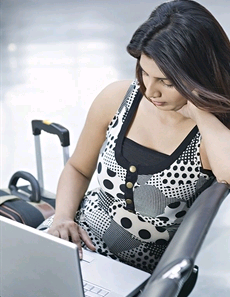 Reliance Jio Infocomm which won the bid for 4G Spectrum in 2.3MHz will face a steep uphill challenge to push its data services. The demand for High Speed Wireless Broadband in India can be classified in three broad categories, viz. (a) dongle users [EVDO / 3G], (b) fixed wireless terminal (FWT) and (c) users of tablets, iPads and other handheld devices. The growth in each segment has its own challenges.
Reliance Jio faces the EVDO / 3G Dongle Challenge
Consumers for whom internet is a necessity, have already been captured by the EVDO (Evolution Data Optimised, a type of advanced CDMA data technology) players such as Reliance NetConnect, Tata Photon, MTS, etc and hence the market is likely to be more of a replacement market. Adding to the woes of EVDO Operators, 3G Service Providers Launched Dongle Services and are now offering Data on Dongle as cheap as Rs 65 a GB. Reliance jio would have provide tariffs at a discount to existing tariffs and subsidise the device, in order to encourage them to shift to 4G. This in turn would bring down ARPUs for the entire industry and the consumer stands to benefit.

FWT Customers
Again, tariffs would have to be at a discount to existing FWT plans, for users to have an incentive to switch from their existing internet connections to 4G services. Customers of integrated players such as Airtel / Idea have to deal with only one vendor for their voice as well as data requirements whereas exclusive 4G players such as Reliance Jio would have to build new relationships. This would create an obvious preference for integrated players.
Broadband Bundled Tablet Market Non-Existent
Wireless Broadband Bundled Tablet market such as the Apple iPads with AT&T in the United States is non-existent in India. The challenge for 4G players is lower in the tablet/iPad market as customers are yet to adopt these services. Assuming prices for tablets and tariffs for data are competitive between 3G and 4G, we believe customers are likely to prefer 4G over 3G, given the latest technology offers faster download speeds. Reliance Jio would have to develop a whole new big Market to cater to this segment.
For Reliance Jio, breaking the above three barriers will involve keeping tariffs low for mass market penetration thus reducing the return on investments.