Posted by
Webmaster
on Dec 16, 2013 in
4G LTE Broadband
|
Comments Off

on What are Essential 4G-LTE Patents and FRAND Practices ?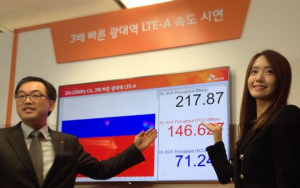 From a technical standpoint, an essential LTE patent is a patent that relates directly to technology that is strictly required to meet the technical specifications of the LTE standards. This can differ from commercial standpoint of what an essential LTE patent is, as many a times technologies and procedures that are not strictly defined in the LTE standards and specifications are unavoidable in the development and manufacture of an LTE-related product. For example, components of 2G/3G communications technology may not be defined in 4G LTE standards but from a practical standpoint would be required in next-generation devices since much of the new (more…)
Posted by
Webmaster
on Oct 14, 2013 in
4G LTE Broadband
|
Comments Off

on Who will Benefit from the Largest Global 4G / LTE Deployment in China?
Unlike in India where Reforms are driven solely by Agenda Driven Politics with Motive of Heavy Corruption, China has created a niche market for itself. They have created a eco-system of Network Gear Manufacturers which include top brand names such as ZTE, Huawei and China Communication Services. Over the next 12 months the Big 3 Operators China Mobile, Unicom and Telcom will start 4G/LTE capex cycle which would negatively impact their near-term earnings and could drive vendors' re-rating on faster earnings growth. Long term, LTE could save data costs of Chinese telcos and drive data usage.
Chinese telcos will increase by 7% in 2013 and 4% in 2014, driven by LTE and transmission network capex. We expect total LTE capex to almost double in 2014 and (more…)
Posted by
Webmaster
on Feb 7, 2013 in
4G LTE Broadband
|
Comments Off

on 4G / LTE Patent battle Gets Hot with InterDigital Complaint
On 31 January, the US International Trade Commission (USITC) started an investigation into Huawei, ZTE, Samsung, and Nokia for alleged patent infringement based on claims by InterDigital (IDCC US, not rated) filed on January 2, 2013. According to Forbes ("US ITC to investigate Samsung, Nokia, Huawei, ZTE for patent infringement", 1 Feb 2013), the patent infringement lawsuit involves products such as smartphones, data cards, USB dongles, PCs, and other mobile Internet devices with cellular capabilities.
InterDigital is an R&D firm that develops wireless technologies and generates revenue by licensing those patented technologies to third parties. It owns 7.6% of 4G patents according (more…)