Posted by
Webmaster
on Aug 12, 2013 in
SmartPhones Tablets
|
Comments Off

on Is Asus Tablet Sales Sustainable ? What's the Strategy ?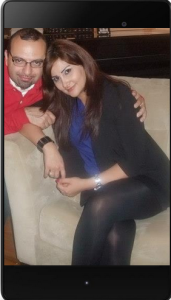 Asus is now the No.3 tablet maker in the world, more than half of its tablet shipments are backed by the power of Google Nexus, and Google is likely to move the Nexus lineup to LG next year. While Asus is trying to keep the business, whether it can do so or not is of limited importance, in our view. If Google can move this business freely among different OEMs, then it is actually an ODM business rather than an own-brand business for Asus. The more Asus intends to keep the business, the more they need to suffer on margins (again, that's exactly what ODM biz is all about).
Asus' own-brand tablet run rate, based on our estimate, is only around 1M per quarter, meaning that Asus' own-brand tablet is only around the size of that of Acer. Asus was one of the earliest and most aggressive Android tablet makers in the market. However, after two-and-a-half years, its (more…)
Posted by
Webmaster
on Jun 2, 2013 in
Technology
|
Comments Off

on Expectations Run High at Computex 2013 Taiwan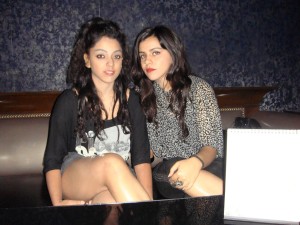 Computex is due to take place in Taipei on June 4-7. Computex is a more PC-centric trade show, and we see several PC peripheral IC design companies that could benefit from the new Intel platform, Ultrabook, and touch-devices:
Expectations are running high from the laggards in the race Intel & Microsoft – Intel is expected to feature Haswell ultrabooks (ranging from the value segment to innovative high-end segment), and Microsoft should emphasize Windows touch experiences across different devices. Thanks to Microsoft's full support of small screen touch, we believe touch module adoption will be extended to the 11.6" and below segment. Expect Tablet PC to be priced from US$149+, and we are going to see touch NetBook pricing to start from US$399 and ultrabook pricing to start from US$499. (more…)
Posted by
Webmaster
on Mar 24, 2013 in
SmartPhones Tablets
|
Comments Off

on Tablets Contribute 20% of Asustek Revenues
Asustek reported that Tablet revenue contributed 20% to revenue from 16% in 3Q12 as the shipment of Nexus 7 ramped up. Total tablet shipment grew at 30% q-o-q in 4Q12.
The company plans to launch hero android tablet products in 3Q13 with superior design and competitive pricing. Management guides for full year tablet shipments to reach 12m units and is confident it can surpass Samsung to be the second-largest global notebook and tablet brand.
Asustek also plans to introduce detachable touch notebooks at mainstream prices in 3Q13 which should serve as a key driver for touch notebook adoption in 2H13. On smartphone business, the company sees rising interest from carriers, and aims to expand in emerging markets. It aims to launch mainstream products with similar pricing as Chinese brands (eg Lenovo, Huawei, and ZTE). All in all, management believes its produce pipeline will translate into market share gains in China, Asia and Americas.