Posted by
Webmaster
on Jun 13, 2016 in
Mobile Apps
|
Comments Off

on YouTube Revenues to Touch $10Bn in 2016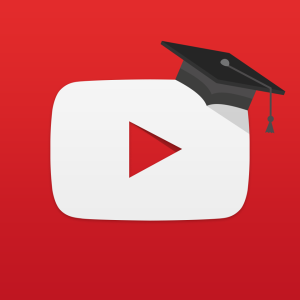 As Per Cisco, Internet video views doubled from 2015 to 2016, and video will account for 80% of all mobile Internet traffic by 2019. Google indicated growth in watch time on YouTube has accelerated and is up at least 50% year over year for three straight years. We believe video advertising will follow usage, and global online video advertising spending is expected to increase $19bn from 2015 to 2018 (per Magna Global) to reach $35bn, creating a big opportunity for video content platforms (FB, Snapchat, etc).
Google does not disclose revenues, but indicated in 2015 that partner revenue was up 50% over last 3 years. Based on Online video ad market growth (more…)
Posted by
Webmaster
on May 29, 2013 in
Web 2.0
|
Comments Off

on YouKu-Tudou – Huge Potential in Mobile Videos
Youku attracts 30%+ of its traffic from mobile devices, yet it has not effectively monetized this traffic. According to Analysys, Youku ranks in the top two in both iOS and Android for cumulative downloads among online video mobile applications in China.
In addition, while the company continues to secure premium video content (e.g., exclusive partnership with TVB), it has also turned more aggressive in promoting user-generated and in-house-produced content. Notably, the recent Tudou video festival attracted ~18,000 video submissions and recorded over 230mn video views. Self-produced content should allow the company to expand its advertising inventory and offer more soft advertising solutions, such as sponsorship and in-program brand promotions, which have been a very successful advertising model for traditional TV stations.
Competition in online video remains intense. Acquiring PPS will make Baidu the second-largest online video platform in China and help deepen its user penetration.
Based on the data published by iResearch, in January, online video services captured the largest share of user time spent on PC and iPad, with ~38% and ~41%, respectively. It also captured ~11% of user time spent on smartphones, behind only instant messaging, mobile browser, and the time spent on smartphone personalization software.
Advertising on Youku / TuDou Platform
Currently, the company generates ~58% of its advertising sales from fast-moving consumer goods (FMCG) clients, followed by transportation and finance (combined for ~14% of total), telecoms (~8%) and IT services (~8%). To date, ~60% of Youku's total advertising sales come from international clients. According to the company, only ~15% of its FMCG advertising sales are from domestic clients, and almost all of its automobile clients are international brands.
According to the company, there was only a ~50% overlap between Youku and Tudou for their top 100 customers before the merger.