Posted by
Webmaster
on Mar 26, 2014 in
3G News / Data
|
Comments Off

on Why 3G mobile Data is Lagging SmartPhone Adoption in India ?

Mobile phones have increasingly become more than a communication device – 40% of the respondents in a survey across urban/ semi-urban and rural areas claim that it is currently their primary means of entertainment. While people are upgrading their phones to smartphones and increasingly using their phones to watch videos, listen to music or take photos, having a smartphone does not equate to having a mobile data plan yet. People quite frequently buy pirated content (videos/ music) from local retailers; which is then shared among friends. Moreover, the rise in the number of people that have smartphones, but no data subscription is leading to the growth (more…)
Posted by
Webmaster
on Oct 9, 2013 in
SmartPhones Tablets
|
Comments Off

on How Whitebox and Emerging Markets Will Lead SmartPhone Sales Growth ?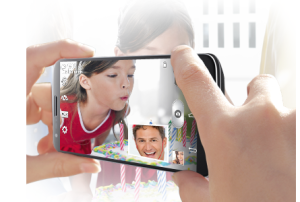 The next leg of growth will be supported by emerging markets. This will drive a shift towards commoditisation and standardisation, facilitated by lower barriers to entry. With the whitebox market (no-brand) accounting for c21% of handset revenues in 2015 (up 2ppts from 2013), third place after Samsung's 31% share and Apple's 24%.
Analysts forecast for whitebox smartphones by 18%/40% for 2013/14 and also increased Average Selling Price [ASP] forecast by 19%/40%. We expect feature phones to account for only 4% of handset market revenues in 2015 with feature phones, driving (more…)