Posted by
Webmaster
on Oct 24, 2014 in
Technology
|
Comments Off

on Wearable Tech Taking Off – Garmin Connect App Sees Increased Adoption

According to App Annie's report "Spotlight on connected devices: Welcome to your wired life" the top five Health and Fitness apps for connected devices collectively grew over 2.3x in monthly downloads since August 2013.
As of August 2014, the Garmin Connect app is the #3 Health and Fitness app for connected devices, behind the Fitbit app and the Up by Jawbone app, and ahead of the Nike+ Fuelband app. We believe this implies (more…)
Posted by
Webmaster
on Jul 23, 2013 in
Technology
|
Comments Off

on Google Gets Serious Wearable Computing with Glass – Funds HiMax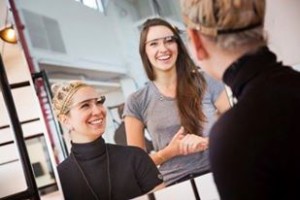 Google and Himax have entered into an agreement to invest in Himax Display Inc. ("HDI"; Himax's subsidiary company that manufactures LCOS chips/modules), in order to fund production upgrades and expand capacity for LCOS chips/modules used in applications such as Google Glass. While the deal would be completed by end-3Q13, Google will hold a 6.3% interest in HDI plus 8.5% preferred share options. Google will join the core group of HDI shareholders, including Intel Capital Corp, KPCB Holdings and Khosla Ventures.
Himax will also invest an additional amount in HDI to fund its (more…)