Posted by
Webmaster
on Jul 23, 2013 in
Technology
|
Comments Off on Google Gets Serious Wearable Computing with Glass – Funds HiMax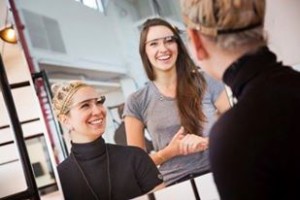 Google and Himax have entered into an agreement to invest in Himax Display Inc. ("HDI"; Himax's subsidiary company that manufactures LCOS chips/modules), in order to fund production upgrades and expand capacity for LCOS chips/modules used in applications such as Google Glass. While the deal would be completed by end-3Q13, Google will hold a 6.3% interest in HDI plus 8.5% preferred share options. Google will join the core group of HDI shareholders, including Intel Capital Corp, KPCB Holdings and Khosla Ventures.
Himax will also invest an additional amount in HDI to fund its capacity expansion. HDI will use a portion of the proceeds to substantially reduce its loan from Himax. Himax holds 81.5% of HDI at present and will remain the major shareholder of HDI after the transaction.
We view this as a positive deal as it further strengthens the relationship between Google and Himax (and also clarifies some market concerns that Himax was not included in the Google Glass component vendor list).
For Himax, the upside potential from the LCOS business (not only for Google Glass, but for more upcoming applications in 2014) can easily cover any weakness in the driver IC business in the long run.
Google may or may not do a Watch like Apple but it certainly keeps up to what its CEO said at the Beginning of the year
But I feel my job is mostly getting people not to think about our competition. In general I think there's a tendency for people to think about the things that exist. Our job is to think of the thing you haven't thought of yet that you really need. And by definition, if our competitors knew that thing, they wouldn't tell it to us or anybody else
Google Glass and Project Loon are some of the most earth shattering ideas that have evolved from Larry's Office.