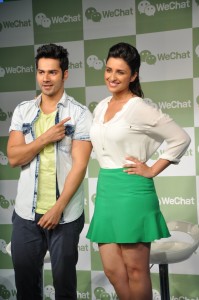 Tata Communications, a leading provider international Bandwidth like Flag Telecom, has launched its Mobile Messaging Exchange service. The exchange will enable Over-the-top (OTT) providers [Wechat, WhatsApp, etc] and SMS aggregators to connect to a large community of MNOs globally, while allowing MNOs to monetize the SMS traffic with an added layer of security. This service provides a mutually favourable and profitable solution for all the stakeholders in the value chain.
The new Mobile Messaging Exchange stands to create an effective ecosystem built on efficiency, trust and transparency. It will not only bridge the user communities served by the OTT and SMS aggregators, who want to reach more mobile subscribers, but also MNOs, who want to monetize this traffic. This secure and stable service will help MNOs protect their network and subscribers from spam and fraud resulting from unauthorized A2P SMS.
Tata Communications is a leading global provider of a new world of communications. With a leadership position in emerging markets, Tata Communications leverages its advanced solutions capabilities and domain expertise across its global and pan-India network to deliver managed solutions to multi-national enterprises, service providers and Indian consumers.