Posted by
Webmaster
on Jul 1, 2013 in
Telecom Regulatory
|
Comments Off on TRAI for Reduction in 900MHz Spectrum Pricing & Data Tariffs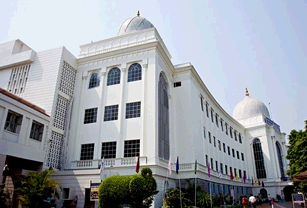 Ms. Anuradha Mitra, Principal Advisor (Financial & Economic Analysis), Telecom Regulatory Authority of India (TRAI) met Telecom Industry Analysts and here are some of the feelers the officer has given during the interaction.
The regulator indicated that failure of two auctions has given a reason to re-think the spectrum pricing mechanism. Also, the flat 2x multiplier to derive the price of 900Mhz spectrum across circles could be tweaked to adequately capture the benefits of more efficient spectrum depending on circle dynamics.
The recent reduction in data tariffs would drive up adoption of data services and help improve broadband penetration. But, there is still some scope for further reduction in data tariffs in the medium term.
TRAI dismissed the possibility of free roaming (despite the telecom ministry's objective of abolishing roaming charges) citing the costs involved in providing roaming services. However, based on the cost analysis, tariff ceilings were lowered to address the interest of operators and consumers alike. Also, a decision on reduction of mobile termination rates (MTR) remains unresolved due to legal issues.
The regulator is not perturbed about the recent hike in headline tariff by a few operators with the focus being on realized rate (i.e. revenue per minute) which has not moved materially. TRAI is unlikely to intervene even if the RPM inches up by 2-5 paisa per minute to account for higher costs. Also, the regulator acknowledged that a few operators have selectively reworked the promotional schemes.
The regulator believes financial losses of smaller operators are unsustainable and would drive consolidation once the revised M&A norms are released. Given the enormous size of the Indian mobile market, 6-7 operators (including one PSU operator) may build a sustainable business.