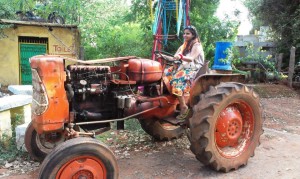 In order to allow various agencies to use UID as a verification of identity, the UIDAI has created an online authentication system. UIDAI has partnered with RBI, National Payments Corporation of India (NPCI), and the banks, to develop two key platforms to ensure Aadhaar authenticated payments.
Aadhaar Payments Bridge
This system facilitates seamless transfer of all entitlement schemes directly to the beneficiary's Aadhaar Enabled Bank Accounts (AEBA). APB is a repository of all the Aadhaar numbers and their primary bank account numbers use the Aadhaar number as the primary key for all entitlement payments. The government agency administering an entitlement scheme would provide the APB file containing details of the Aadhaar number, the reference number of the welfare scheme, and the amount to be paid to its bank (called sponsor bank). Funds would be transferred from the sponsor bank to the beneficiary's account through the NCPI payment gateway.
Aadhaar Enabled Payment System
Given the ground reality that large section of the Indian population still does not have access to formal banking, UIDAI has developed a business correspondent (BC) operated payment system as well. As per this system, the beneficiary provides his/her Aadhaar number, details of financial transaction sought, and fingerprint impression at the point-of-contact device such as a micro ATM. The request is routed through the bank to NCPI, and to the CIDR, which authenticates the request. Based on the authentication outcome, the BC holding the micro ATM makes the transaction. machine would enable the necessary recording of the transaction in the banking system and generate a receipt. The actual cash would be dispensed by the BC.
The system's key feature is the interoperability of micro ATMs. A BC can serve as intermediary to multiple banks. This reduces the cost of outreach and increases efficiency for the banks and the residents do not have to depend on multiple BCs.