Posted by
Webmaster
on Apr 23, 2013 in
SmartPhones Tablets
|
Comments Off on What is Lenovo's Mobile / SmartPhone Strategy ?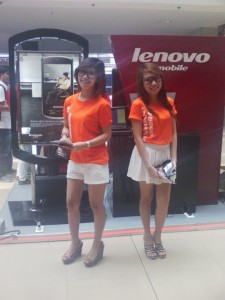 Lenovo has identified SmartPhones and Tablets as the Next Growth Center for its Products. On this front, it is working to improve margin: 1) enlarging scale, 2) increasing mid-to-high-end product offerings and 3) increasing sales in higher-margin open channel.
Lenovo's smartphone business just turned profitable in the last quarter. However, we expect part of the profits it earned from China's smartphone markets will be reinvested in developing smartphone business overseas, such as Southeast Asia and Russia.
Scale We project Lenovo's smartphone shipments to deliver substantial growth of 50%+ YoY in F2014. Lenovo's smartphone market share in China has reached 13% in C4Q12 from merely 1% in C1Q10.
Improved channel mix Lenovo is increasing its exposure to higher-margin open channel, which has risen to 30-35% now from around 20% at the beginning of 2012.
Increased exposure to mid-range smartphones Lenovo has quickly expanded its entry-level smarthpone business with price point at USD 150. The company started to launch mid to high end models with price points at USD250 to USD 400 last
October, and plans to turn more aggressive starting this month.
Can Lenovo Make Inroads in India like it did in China to beat Samsung which is reporting increased number of consumer complaints lately ?