Posted by
Webmaster
on May 12, 2015 in
SmartPhones Tablets
|
Comments Off on Why iPhone & Mac Sales Grow while iPad Slips ?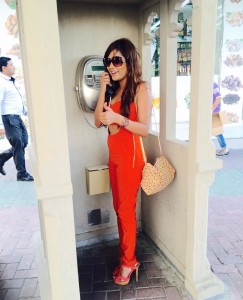 iPhone continues to be the key driver of top-line and bottom-line upside, with units up 40% y/y—two and a half times the pace of IDC's estimate for 16% growth within the smartphone market globally (and well above our 25% estimate heading into the print). In particular, emerging markets were the key driver of this upside, with unit sales up 63% y/y in emerging regions, and in China, the iPhone was up over 70% y/y. Management noted it continues to see a higher rate of switchers with the iPhone 6/6 Plus relative to prior iPhone cycles, and that there is a sizeable number of first-time buyers, particularly in emerging markets.
Tim Cook appeared optimistic that the iPhone can maintain its momentum, noting that the 6/6 Plus cycle continues to attract more switchers than any prior iPhone cycle, that there continue to be a significant number of first-time buyers, and that only 20% of the current active installed base has upgraded to an iPhone 6 or 6 Plus. Beyond this, emerging regions continue to drive sales.
Mac shipments of 4.56 million. Overall unit growth of 10.3% from the year-ago quarter compares favorably to the
6.7% decline we forecast for the broader PC industry this quarter (IDC estimates a 7% decline). Total Mac revenue came in at $5.62 billion versus our estimate of $6.03 billion. Apple noted that Mac growth was fueled by portables and by the newly-updated MacBook Pro and MacBook Air. Also, China—an area which IDC expects to have contracted 5% in the March quarter—was a key area of strength, with Mac sales up 31%.
iPad volumes were weak, down 23% yoy, marking the fifth quarter of decline, reflecting the weakness in the overall tablet market, as well as cannibalization from both smartphone and 2-in-1 NBs. With the prospects of a larger iPad getting pushed out, we expect the declines on iPad to continue. This remains a support for the notebook PC market, which should be positive for Lenovo and Quanta.