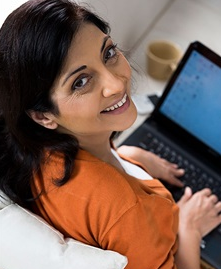 We got some updates on Reliance Jio Infocomm's network from some of the Service Providers(SP) who are currently serving the upcoming telco. Of the ~65,000 sites of RJio that are currently installed, it appears 28,000-30,000 are RJio's own towers (mix of poles and full ground based towers). If true, this is a much larger share of own towers in RJio's network than what we had earlier anticipated.
Further, one of the SPs we spoke to that has a contract from Reliance Jio in few of the circles indicated that many of these sites are up and running (i.e. company is spending on fuel/power on a daily basis) as network testing is aggressively being carried out. The SP is gearing up for the launch of commercial voice+data services (23000MHz + 1800MHz) by Reliance Jio in a handful of cities in June / July.
Reliance Jio Infocomm Testing Small Cells for Mobile Data Networks
While it is widely believed that future growth in data traffic requires deployment of small cells and in-building solutions, action on this front appears to be quite slow in India. RJio is doing some trials while the other telcos have lined up plans for later this year.
The towercos appeared quite excited about small cell opportunity (though it is not clear how much these deployments are amenable for sharing). While in-building solutions are quite suitable for sharing and hence in a sweet spot for towercos, there seem to be some regulatory restrictions on towercos being involved in such IBS systems (without involvement of towercos, we believe IBS solutions could be quite inefficient in India).