Posted by
Webmaster
on Jan 31, 2013 in
SmartPhones Tablets
|
Comments Off

on Blackberry 10 Launched – Nothing Innovative compared to iPhone / Android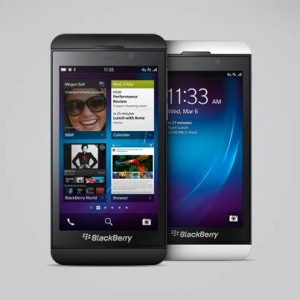 RIM announced nothing new when launching BB10 given that most of the pending features and devices had already become public. The only disappointment was that there were no surprises up management's sleeves. The emphasis was on the user experience rather than the device, on features that differentiate BB10 and provide a clear value proposition.
Key Blackberry 10 success factors analyzed
Hardware – The Z10 boasts a full touch screen and looks rather like most other touch screen phones. It's not a wow phone but covers all the bases with a good sized high quality screen, reasonably thickness, and the ability to replace the battery and add more storage.
User Interface The user interface is clearly differentiated relative to iOS, Android and Windows Phone. Multi-tasking strikes us as clearly better than on any rival device. The typing experience is very (more…)