Posted by
Webmaster
on Jan 2, 2014 in
2G GSM / CDMA
|
Comments Off

on 800MHz Spectrum Auction Imminent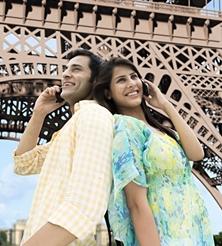 TRAI has issued a consultation paper on setting the reserve price for auction of spectrum in the 800MHz band. This is after the DoT expressed its intention to auction this spectrum along with 900MHz and 1,800MHz, given the government's focus on fiscal consolidation and revenue loss in case of non-auction of 800MHz spectrum.
TRAI had earlier suggested to DoT to explore alternate usage of this spectrum band and to consider adoption of E-GSM (Extended-Global System for Mobile), given the falling popularity of CDMA (Code Division Multiple Access) technology (800MHz is used by CDMA operators) and the fact that the CDMA subscriber base (more…)
Posted by
Webmaster
on Apr 15, 2013 in
3G News / Data
|
Comments Off

on Uninor's DTAC in Thailand Runs 3G in 850MHz
Uninor's Subsidiary in Thailand, DTAC will launch 2.1GHz 3G service in early May. The 2.1GHz service will be on top of its WCDMA 850MHz 3G service which already covers 60% of the population. The porting capacity of the Mobile Number Portability clearing house will be upgraded soon to accommodate subscriber migration from 2G to 3G network.
It is indeed heading towards an era where any efficient spectrum can be used for any Services, especially when it comes to delivering Data.
Posted by
Webmaster
on Jan 14, 2013 in
2G GSM / CDMA
|
Comments Off

on CDMA auctions may add a new competitor
The Cabinet will decide on the proposals to reduce the base price on the 800MHz CDMA spectrum by 30-50%. Although the auctions for CDMA did not attract any participants in November, we believe that Sistema could likely expand its footprint in the CDMA category, since it already owns 2.5MHz of spectrum.
The recently concluded auction marked the exit of four players in India—Etisalat, STel and Loop. Although these players had limited market share, their presence did impact incumbent tariff strategy. We do not expect Etisalat, STel and Loop to return to the market.