Posted by
Webmaster
on Nov 17, 2014 in
3G News / Data
|
Comments Off on How Many More 3G Operators can be Accommodated in 900Mhz Spectrum Band ?
Contiguity is the key factor for the launch of 3G services and a minimum requirement for a successful rollout. We look at availability of extra spectrum across the circles (including surrender of spectrum from BSNL) and the corresponding contiguous blocks.
We note that in six of the 18 circles, there is a creation of an additional block of 5Mhz thereby allowing each of the top-three operators to gain presence in the market. On the contrary, in other circles, for example in Madhya Pradesh, either of the top-three is capable of winning, while availability of blocks remains limited at two only.
How BSNL's Surrender of 900MHz Spectrum can help India Build Better 3G Broadband ?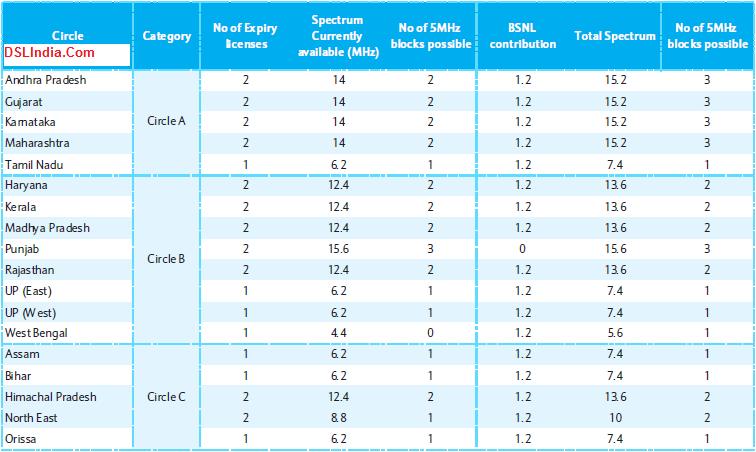 In the 'C-Circles' there are no additional blocks available (except North East), thus resulting in potentially higher competition. In our view operators will also look for unsold spectrum < 5Mhz, as they could use it to share spectrum in the same band (based on the recent spectrum sharing agreements) or to potentially continue their 2G voice operations as is. We expect operators to not leave any spectrum unsold in the 900Mhz frequency.