Posted by
Webmaster
on Dec 17, 2014 in
3G News / Data
|
Comments Off

on How does India Compare with China & Malaysia in 3G eco-system ?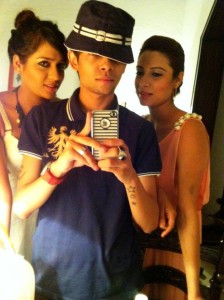 4 Years after the Limited 3G Spectrum was auctioned in the 2100MHz band, we'll take a peek into how we are doing with our competitors in Asia – China and Malaysia on various factors. We are classifying based on the Big 4 Factors that help determine the success of Mobile Data.
3G Network Status
India – 3G coverage and average data speed remains lowest in Asia. Unlikely to expand given low
capex guidance and balance sheet constraints
China – 3G coverage has already reached ~75%. Average data speed is best in the EM space and comparable to DM markets. Massive 4G buildout ongoing
Malayasia – 3G networks are already built-out however we see investments remain soft in the LTE space. Thus in our view network pull factor is relatively soft in Malaysia.
SmartPhone Availability
India – Smartphone penetration is ~17% of population base. Expect it

(more…)
Posted by
Webmaster
on Nov 17, 2014 in
3G News / Data
|
Comments Off

on How Many More 3G Operators can be Accommodated in 900Mhz Spectrum Band ?
Contiguity is the key factor for the launch of 3G services and a minimum requirement for a successful rollout. We look at availability of extra spectrum across the circles (including surrender of spectrum from BSNL) and the corresponding contiguous blocks.
We note that in six of the 18 circles, there is a creation of an additional block of 5Mhz thereby allowing each of the top-three operators to gain presence in the market. On the contrary, in other circles, for example in Madhya Pradesh, either of the top-three is capable of winning, while (more…)
Posted by
Webmaster
on Oct 24, 2014 in
4G LTE Broadband
|
Comments Off

on Which Way will India Go 3G or 4G-LTE ?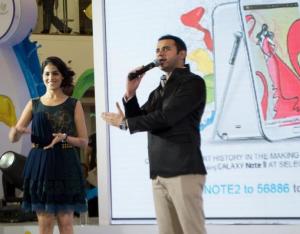 Despite growth takeoff, 3G penetration is merely 7-10% of the existing mobile subscriber base in India. One key deterrent to a broad based data adoption has been expensive 3G handsets. With the launch of Android One the USD 100 handset segment has seen more depth. With the availability of low-cost 3G smartphones, existing subscribers are unlikely to continue using 2G feature phones, opting instead to make the switch to 3G smartphones; in this respect, the trends over the last six months have been very encouraging. We believe the trend will now change in favour of low cost smartphones versus feature phones.
Furthermore 3G coverage is expected to improve; more so as incumbent telcos gear up to contest 4G launch by Reliance Jio. Given this first positive (more…)