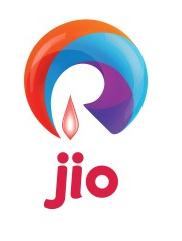 The entry of Reliance Jio into the 4G space is expected to accelerate data growth / pickup for operators. The 4G LTE rollout has taken off with a very slow start. Empirical data suggests Operators will need more 3G towers vs. 2G towers because 3G is on higher spectrum (2100 MHz) and data networks are non-scalable. Importantly, data coverage shrinks as a result of increases in additional subscribers, i.e., additional data usage since the BTS has limited data capacity. Extending the same analogy, 4G spectrum is at 2300 MHz band, and one BTS has coverage of about 300-400 meters at this spectrum versus 1,000 meters at 900 MHz spectrum. Hence, the number of BTS required for providing seamless 4G LTE data coverage will be significantly higher.
Reliance Jio Infocomm would require 100,000 towers for its pan-India launch and eventually, tower requirement could reach 150,000. We understand that Jio's dependence on independent tower companies has increased since recently. We believe that Bharti Infratel and Indus Towers are well positioned to capture at least 30% of Jio's incremental tower requirement.
Our interaction with incumbent operators suggests that they are likely to await Reliance Jio's LTE launch (and see how popular it is in terms of subscriber uptake) before taking a decision on their launches. However, we expect a commercial launch by these three companies in the next 18-24 months.