Posted by
Webmaster
on May 15, 2016 in
4G LTE Broadband
|
Comments Off on Idea Cellular 4G-LTE Strategy – Win Leadership Circles Only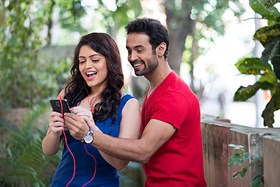 Idea Cellular one of the Top 3 Telcos in India has been a subject of critic for being laid-back in its approach on 4G LTE Mobile Data services. Idea invested aggressively in expanding 2G Voice Network and expects the next few quarters for voice rates to remain stable at around present levels and do not see much upside.
What is Idea's 4G LTE Strategy ?
We all know that Idea Cellular currently occupies the Top or Second Slot in Revenue Market Share in 10 of the 22 Telecom Circles of India – Maharashtra, Kerala, Madhya Pradesh, Punjab, Haryana, Andhra Pradesh, Himachal Pradesh, Delhi, UP (West) and Gujarat. Idea currently earns 75% of its Revenues from these Top 10 Markets.
Idea has managed to bag 4G LTE Spectrum in 8 of these 10 circles. Had they not stepped back on the Gujarat & UP (West) 1800Mhz Spectrum deal with Videocon, they'd have easily covered 75% of the Revenue Market Share with 4G LTE services but now has to stay content with 61%. Idea was not at all aggressive in acquiring 4G LTE spectrum during the last two auctions. Idea also missed out on acquiring Spectrum from Aircel or Qualcomm which could be used for augmenting the Back haul as the company lacks severely in OFC connectivity to its towers.
Idea Cellular customers will be highly vulnerable to Jio & Airtel's 4G LTE offering in circles where Idea doesn't have 4G spectrum of its own. And in 8 Circles where Idea does has 4G spectrum, it will not leave any stone unturned to compete with Jio or Airtel at all levels.
Idea Cellular never has the go to first market approach nor is aggressive on adopting something bleeding edge. They always tend to Invest Just in Time and optimize their operations to have maximum Return over Investment. Thus far, Idea believes it will be a slow transition to 4G but Jio & Airtel's investment make you believe it will be a rapid transition across India within the next 3 years. Let us see how the 4G LTE story unfolds in India.